Sacred Sowings Tea Tree Nirvana CBD MCT Massage Lotion
8oz Tea Tree Nirvana MCT Massage Lotion
1500mg CBD
100% Organic
Directions: Apply liberally as often as needed for temporary relief of chafing, dry skin, minor aches + pains.
Ingredients: MCT oil, aloe vera, vitamin e, full spectrum CBD oil
Store in a cool dry place away from heat and light. Keep out of reach of children. Consult with your physician before taking this product if you are pregnant.
These statements have not been evaluated by the Food and Drug Administration.
This product is not intended to diagnose, treat, cure or prevent any disease.
Compliant with federal CBD:THC ratio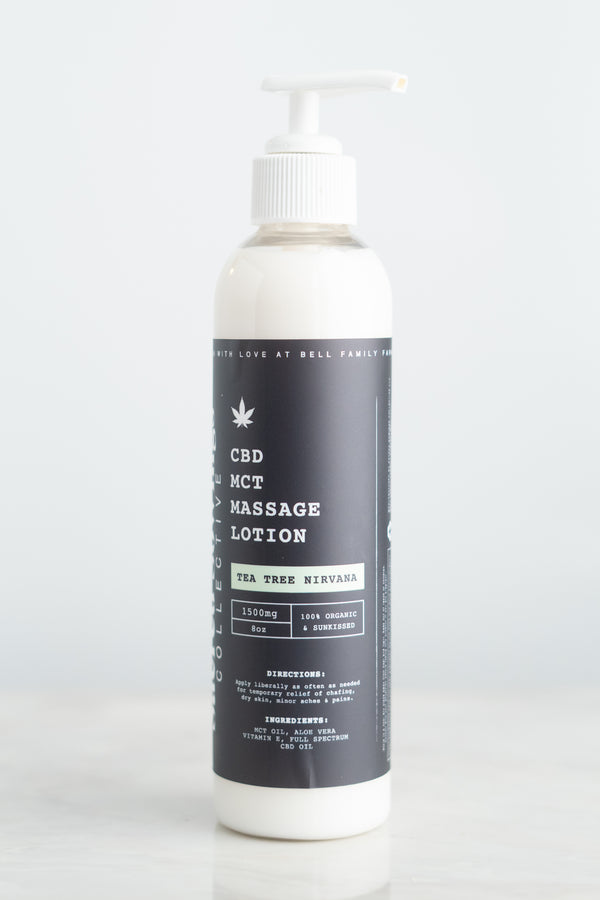 Wonderfully creamy, easy to apply - always calms the neuropathy in my lower legs.
This cream is so smooth and comforting I can easily use it for my whole body all the time. For targeted use, I apply it nightly for nighttime neuropathy. The neuropathy has been bothering me of months and can keep me awake. I treated it with magnesium cream which was helpful. But this cream is easier to apply, calms my legs immediately and has sustained benefit through the night.
Very high end, effective product. Highly recommend.
Sacred Sowings Tea Tree Nirvana CBD MCT Massage Lotion
Absolutely love the massage lotion!!! Really helps a sore back.